IHS Markit
Identity • Interface
IHS & Markit Merger
The first project I was involved in at Salt Branding was to create a new identity system for an international merger between two large data analytics companies, IHS and Markit. My role involved strategizing, iterating, and implementing the primary mark and identity system across multiple pieces of printed and digital collateral.
The union would create a new leader in crucial business information and analytics. IHS Markit is a company serving 50,000 clients worldwide, 80% of the Fortune global 500, and 94 of the 100 largest corporations the United States.
Within a compressed seven week timeframe, we were able to develop a new brand strategy, positioning narrative, corporate logo and identity system, launch website, video, and key go-to-market applications.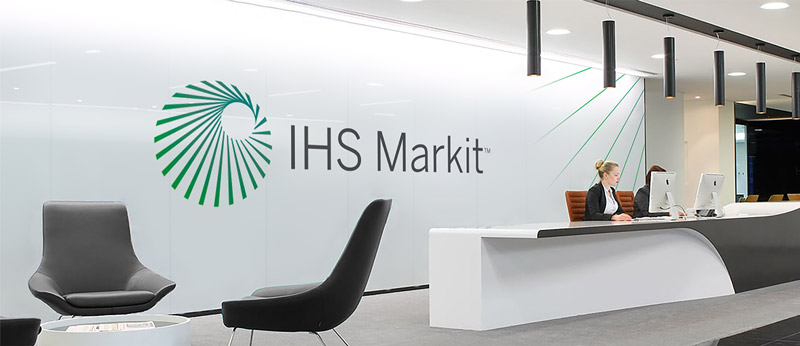 The New Intelligence
A global merger is a potentially volatile mix of cultures, brand equities, and product sets. In short, a shared vision is imperative. By defining a core synergy, we could establish what's unique and compelling and bring the new company to life - for employees and customers, investors and media.
While there's an impressive range of industry sector expertise for IHS Markit, what sets it apart from rivals is horizontal thinking. This creative ability to look across global industries allows them to connect the data points and trends that reveal cause and effect. In sum, it's a powerful and proprietary new way to solve complex issues.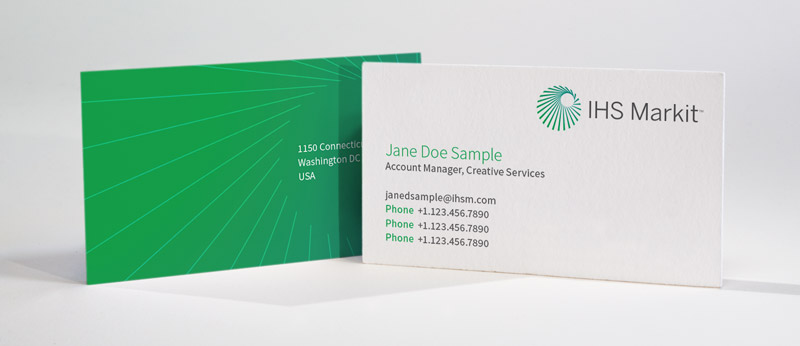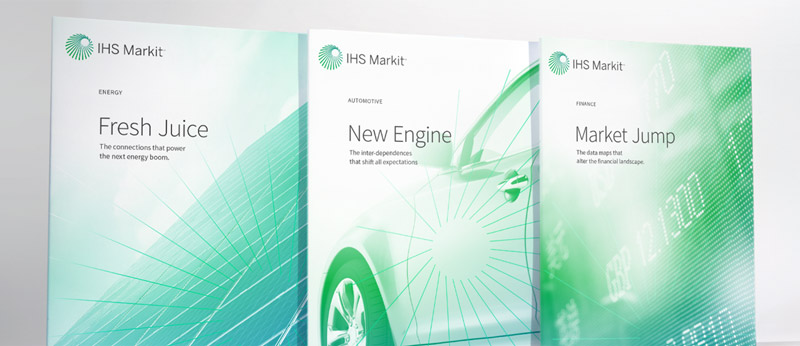 Salt positioned IHS Markit as The New Intelligence. It expresses their curiosity and mission to inspire a more integrated understanding to data and analytics. This distillation provided the launch point for visual design – an exploration of how the New Intelligence harnesses wide insights to drive wise decision-making.
The "aperture" logo is a demonstration of the New Intelligence in action, a spiral of insight lines focusing in to provide a smarter answer, a deeper perspective - it literally draws you into the solution. An energetic green hue marks a clear departure from the predictable blues that dominate the corporate space.
The new IHS Markit now had a strong positioning that sets forth a distinctive, high-level benefit for clients. More importantly, The New Intelligence defines a philosophy about how leaders in business, finance and government bring clarity to challenging, stock-altering decisions.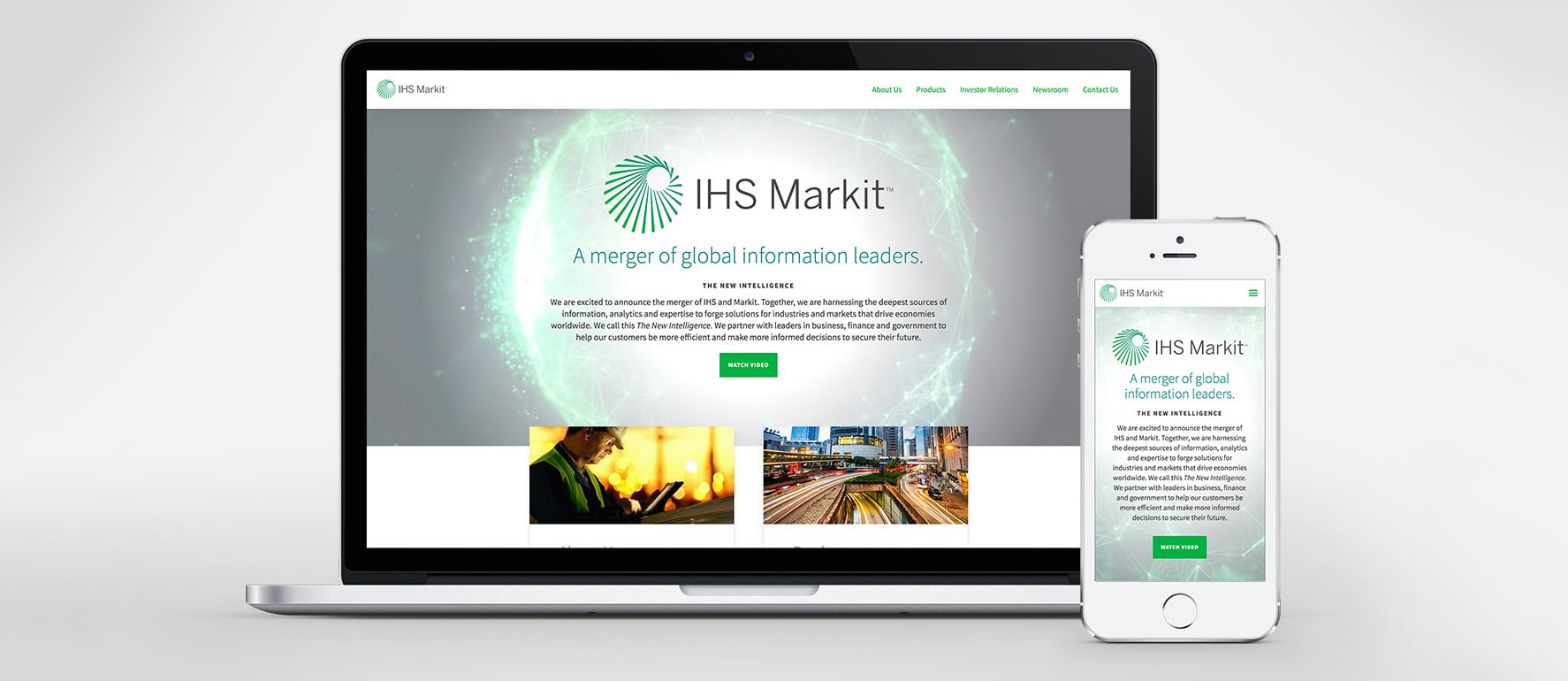 Accelerating Launch Speed
With a public launch and NASDAQ bell ringer date locked in, we set in place an aggressive schedule. While brand projects of this scale and complexity take months or even years, our timetable was seven weeks.
This required tight coordination with IHS and Markit leaders from Denver and London to New York and Singapore. With direct access to both CEO's and open communication from all stake-holders, we were able to fast-track development.
Creating the positioning, identity, and launch assets for a new global brand in roughly 50 days is an exciting challenge. Perhaps the ultimate KPI comes from Lance Uggla, IHS Markit president: "When I see our new identity, I'm proud to be part of this great new company. I'm excited about the value IHS Markit will deliver."